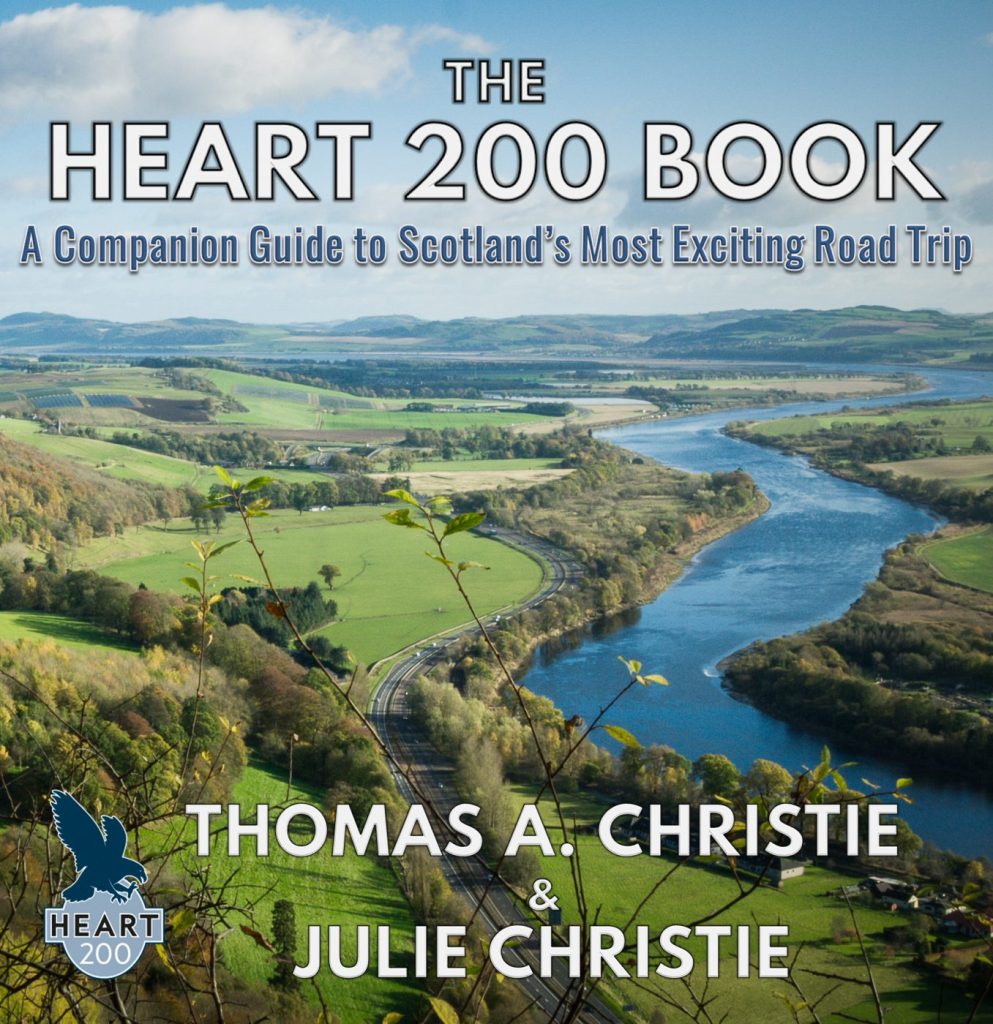 The Heart 200 Book: A Companion Guide to Scotland's Most Exciting Road Trip
"The Heart 200 Book: A Companion Guide to Scotland's Most Exciting Road Trip" by Thomas A. Christie and Julie Christie is now available to buy. While the country remains under lockdown during the current coronavirus pandemic situation, this book describes the many destinations that visitors can look forward to on Scotland's Heart 200 route once the quarantine period ends and life returns to normal.
Unlike other travel guides, "The Heart 200 Book" doesn't focus on restaurants and hotels, but rather the unusual stories, remarkable places and cultural observations that help to make travelling the route such a truly distinctive experience.
Presented with colour illustrations and written with the full co-operation and approval of the Heart 200 team, "The Heart 200 Book" presents a road trip you will never forget. For information about how to order your copy, please visit the "The Heart 200 Book" page on the Extremis Publishing website at: https://www.extremispublishing.com/the-heart-200-book.html.
The Heart 200 Book is a guide to the very best that the route has to offer. You will discover the history and culture of this remarkable region, from antiquity to the modern day, with more than a few unexpected insights along the way. Over the millennia, this amazing land has made its mark on world history thanks to famous figures ranging from the ancient Celts and the Roman Empire to King Robert the Bruce and Mary Queen of Scots, by way of Bonnie Prince Charlie, Rob Roy MacGregor, Robert Burns, Sir Walter Scott, Queen Victoria and even The Beatles!
So whether you're travelling by foot, car, motorhome or bike, get ready for a journey like no other as the Heart 200 invites you to encounter standing stones and steamships, castles and chocolatiers, watersports and whisky distilleries… and surprising secrets aplenty! Illustrated with full-colour photography and complete with Internet hyperlinks to accompany the attractions, The Heart 200 Book will introduce you to some of the most remarkable places in all of Scotland and encourage you to experience each and every one for yourself. It really will be a tour that you'll never forget.